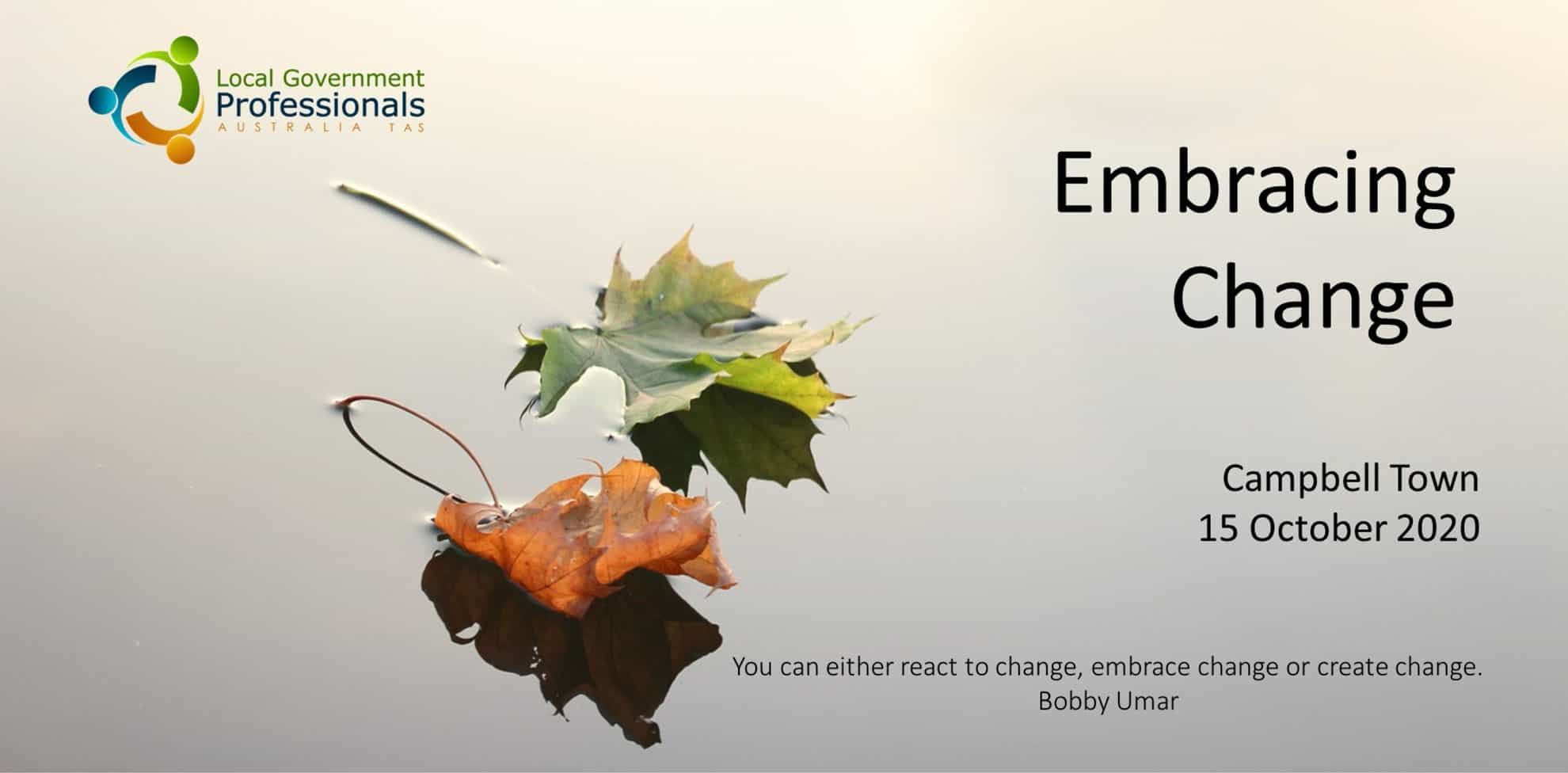 Join us for the LG Professionals Tas annual conference at the The Grange, Campbell Town on Thursday 15 October.
Registrations are now closed as the conference is fully booked.
Our theme this year will explore Embracing Change as we navigate our way out of COVID-19 and learn to adapt and respond to our changing environment.
The conference program features our keynote speaker, Simon Brookhouse, Chief Executive Officer, National Basketball League (NBL) Tasmania who will speak about the League's bold vision for Tasmania and the economic and tourism benefits that will flow. Simon is joined by an inspiring and motivating list of speaker.
Be part of the leading information sharing and networking forum.
Key reasons to attend:
Keynote speaker & engaging speaker line up
Network with your peers and colleagues
See the latest in products and technology
Attend sessions focused on trends and industry issues
Expand your knowledge
Feel inspired and energised
Thanks to our corporate partners for their support of LG Professionals Tas Conference
JLT Public Sector – Tasplan Super – CBA – Edge Legal – Page Seager – CouncilJobs – Insight GIS – Dobson Mitchell Allport – CouncilWise – Red Piranha – Work & Training – LGAT – B4 Early Years Coalition