LOCAL REPRESENTATION, DRIVING EXCELLENCE.
GARY ARNOLD
Kingborough Council
Gary Arnold - General Manager, Kingborough Council
Gary is currently the General Manager at Kingborough Council and his experience in the sector spans over 40 years across three states.
Local government is integral to our social fabric and Gary feels privileged to work in a sector where we have a genuine hands-on role in working with our community on a daily basis. Our Local Government Professionals Tasmania network provides us with the opportunity to connect and share experiences gained in our respective councils.
Gary has been a Board member of LG Professionals Tas since 2014 and has served as President since 2016. His continuing commitment to LG Professionals is a true reflection of his passion for the sector and his pursuit for developing, supporting and showcasing the skills, expertise and opportunities available within local government.
LEANNE HURST
City of Launceston
Leanne Hurst - General Manager Community and Place, City of Launceston
Leanne is the General Manager Community and Place at the City of Launceston. Her career in local government career has spanned more than 20 years, working in community development, tourism and events, economic development, place making and land use planning.
She believes passionately that the most powerful outcomes for communities originate from the ideas that come from the people who live there. The rewards for local government practitioners come from helping to find and clear the pathways that will enable a community to achieve its aspirations.
Leanne has facilitated and managed projects and people across a broad range of community projects and events, strategic planning, community engagement, community infrastructure development and urban planning and activation projects.
Life and work have taken her from Tasmania to Central Australia, the UK and back home to Tasmania. Through a passion for travel, she has gained an appreciation of the very close relationship between people and place and how the use of space in any location reflects the local culture, history and aspirations.
Leanne has a Bachelor of Business in Personnel Management and Industrial Relations, a Graduate Diploma in Professional Communication (Public Relations) and a Graduate Diploma in Urban and Regional Planning and is a Graduate of the Australian Institute of Company Directors. An outstanding ambition is to eventually complete her arts degree in History and Philosophy.
MATTHEW ATKINS
Devonport City Council
Matthew Atkins - General Manager, Devonport City Council
Matthew is the General Manager at Devonport City Council and has been employed by Devonport since 2008.
Matthew commenced his working career in the private sector having 13 years in the construction industry before joining local government with Burnie City Council for 8 years in the Infrastructure area, prior to moving to Devonport.
Matthew has been a member of LG Professionals Tas for the past 15 years, a State Board member for 5 years and National Director for the last 3 years.
Matthew is married to Bianca and has two school-aged children Sienna & Finlay. In his spare time, Matthew enjoys running and participates with the local cross-country club. He is an avid North Melbourne supporter and has a keen interest in all sports.
JONATHAN HARMEY
Meander Valley Council
Northern Branch President
Jonathan Harmey - Director Corporate Services, Meander Valley Council
I am the Director of Corporate Services at the Meander Valley Council. When I am not in the office you will most likely find me out and about with my partner and three children.
I have worked at Meander Valley since 2009, coming to Local Government after a career as a Chartered Accountant in Launceston.
My role provides me with the opportunity to work across a variety of different Council activities which I enjoy.
I have been a member of LG Professionals Tas since 2009, regularly attending the northern branch meetings, assisting with conferences and have previously received the Raymond West Scholarship to attend the national congress.
I have studied at the University of Tasmania, Institute of Chartered Accountants and Charles Sturt University where I completed a Masters in Business Administration.
I have worked regionally on finance and asset management projects.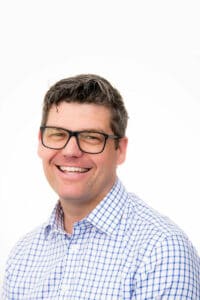 Paul Jackson
City of Hobart
Southern Branch President
Paul Jackson - Southern Branch President, City of Hobart
Paul is the Manager Legal and Governance at the City of Hobart. Paul started his employment with the City of Hobart in 2004 while still a university student and commenced full-time in 2008 after completing a Bachelor of Commerce and Laws. He was admitted as a Practitioner of the Supreme Court of Tasmania also in 2008.
Paul commenced full-time employment as the Legal Services Officer before progressing to his current role, which he has held since 2013. This role substantively involves being Council's in-house lawyer looking after property, commercial and governance matters rather than regulatory and manages the Council Support Unit which is responsible for supporting elected members and facilitating meetings of the Council and Committees.
Paul is a third generation local government employee and really values the tangible value that local government can provide to its community.
Paul has been a member of LG Professionals Tasmania since 2014 and Southern Branch President since 2020.
Outside of work, Paul is married to Erin and has three young children Ruben and twins Lucy and Edward. Paul enjoys spending time with his family and plays masters football. He has also completed a handful of triathlons, albeit very slowly.
TRACEY BRADLEY
Waratah-Wynyard Council
North-West Branch President
Tracey Bradley - Director Community and Engagement, Waratah-Wynyard Council - Director Community Services, Circular Head Council
My current role is the Director Community and Engagement at Waratah-Wynyard Council and Director Community Services at Circular Head Council. I have worked in local government for over 35 years based in the northwest. I have held positions on the Northwest Branch, State and National LGP Boards. Membership on LGP has allowed me to grow a collegiate network within local government and forge lifelong friendships. As a participant, mentor and observer on Local Government Management Challenges I have witnessed the transformation a team can make through this process and hold very fond memories of the experiences – after it is all over!
A key focus of my career has been Early Childhood and Community Development. Both areas I have been privileged to represent or present on at a State and National level. Local Government is a sector with courage and conviction – we see the best in people and sometimes the not so good but at the heart of our work is community – so our work is making a better place for everyone.
ANNA HOLLAND
Hobart City Council
Anna Holland - Principal Adviser – Customer Relations, City of Hobart
Anna commenced working in Local Government in 2002.
Previous to local government she worked in an IT consultancy firm developing information management systems for State, Local and Federal Government.
Anna has worked predominately in internal services, specifically information management and information technology. She has now moved to a customer-facing role as Manager Customer Relations at the City of Hobart.
Anna loves to see how technology can enhance the way we work, improve our business processes and make it easier for the customers to interact with us.
Change management and process reviews to improve efficiency are a strong focus of her work
Anna is a strong people person who likes to see the difference that Local Government can make to both individuals and the community as a whole while mentoring and developing her staff too.
When not working in the office Anna can be found pottering around her property, collecting the firewood, burning off the dead stumps or dreaming about the malbec she might drink if the vineyard ever gets up and running.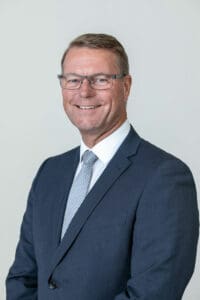 ROLPH VOS
West Tamar Council
Rolph Vos - General Manager, West Tamar Council
Rolph started work with West Tamar Council in 1996 as a cadet Building Surveyor and undertook the Diploma of Applied Science (Building Surveying) course with TAFE Tasmania.
He is an accredited Building Surveyor – Limited and Construction Manager and has completed an Advanced Diploma of Business Management.
Rolph's experience and qualifications saw him appointed as Council's Project Manager for the eighteen million-dollar Windsor Community Precinct and Windsor Pavilion as well as numerous smaller projects.
Rolph spent 8 years as Development Services Manager for West Tamar Council responsible for planning, building, plumbing, environmental health and municipal inspection. He was appointed General Manager in August 2016.
SHANE POWER
George Town Council
Shane Power - General Manager, George Town Council
An experienced and passionate local government professional, Shane's career in the sector spans over 16 years including within metropolitan, peri-urban and rural municipalities.
Working predominately within the infrastructure area Shane has led Capital Works, Statutory and Strategic Planning, Municipal Building Services, Infrastructure Maintenance, Parks and Gardens, Engineering Services, Asset Management, Emergency Management, Environmental Services, Waste Management, Fleet and Plant Management, Quarry Management, Airfield Management, Livestock Exchange, Development Services, Corporate Procurement and Contract Management Services.
Shane commenced as General Manager of George Town Council on 21 January 2019 relocating from Victoria with his family including three young children. Since commencement Shane has participated in several regional collaborations and state-wide events demonstrating his commitment for the sector.
Shane has had a number of professional affiliations including IPWEA, WMAA, MWOA and almost a decade as an LGPro Victoria member and has participated on the LGPro Vic Annual Conference Committee.
Shane holds multiple tertiary qualifications including a Post Graduate Diploma in Management, Bachelor Arts in Digital Media, Master of Business Administration, Certificate IV in Civil Construction, Certificate IV OHS and has largely completed an Advanced Diploma in Civil Engineering. Shane also undertook a study tour in Switzerland in 2018 completing subjects in Innovation, Entrepreneurship and Finance.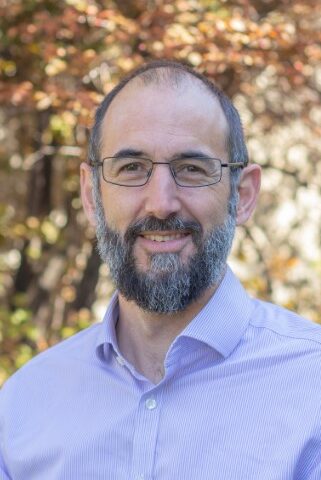 Dion Lester
Dion has over 25 years' experience across advocacy, policy development, project management, and stakeholder engagement and consultation, with a broad range of expertise across various public policy and planning disciplines.
Since joining LGAT in 2015, he has overseen all the policy and project functions of the organisation, representing local government on numerous technical reference groups and intergovernmental committees. In recent years he has been a leading advocate in Tasmania for better waste management and resource recovery and greater strategic planning to support the state's planning system.
Prior to joining LGAT in 2015, he spent the previous 10 years focused on strategic land use planning and project approvals.
Dion undertook a Churchill Fellowship in 2010 on Food Systems Planning and Urban Agriculture and participated in the Tasmanian Leader Program in 2009.
MARY FROST